HOME / Product information / Tapes Winder EFT

Specially designed to wind flat materials like tape by means of bobbin traverse system. On conventional winding process, the wind roll of flat materials is cut at a certain width by slitting machine and wound onto a large roll like a disc (record) on winding machine. However, the cut materials are apt to be distored, bent or wrinkled during the winding.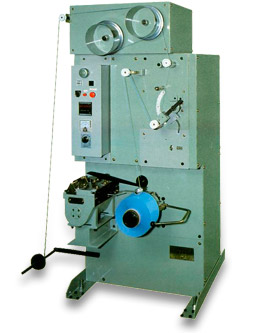 Type
EFT
Yarn type
Various type of tapes
Tape width: 3-30mm
Unrolling speed
Max.100m/min
Winding bobbin
Various type of bobbins
Traverse length
55-155mm, 150-250mm
Winding package
Max.400mmφ
Control device
dancer roller tension system
Drive system
Variable speed type AC motor: 100W
Machine construction
Single spindle, or multiable spindles
Electrical device
3 phase,200/220V
50/60HZ
※Step-down Toransformer will be reguired when using the machines at
the aria of Different power supply.