HOME / Product information / SSP precision winder SSP(SSP Series)

Taking into consideration all the demands of the natural fiber and synthetic fiber industries, Kamitsu designed the SSP winder to be able to wind filament yarn from 15-500 deniers, and this speed winding capability for even large size packages greatly increases production capacity.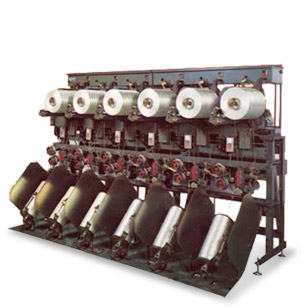 Type
SSP
Yarn type
Polyester, nylon,
Winding Speed
Max.800m/min
Shape of package
square end , cone
0-00'~3-51'
Winding weight
Max.15.4kg
Traverse length
8inch (203mm),10inch (254mm),12inch(305mm)
Size of full package
Max.300mmφ
Motor
Introduction motor :200W
Machine construction
6,12,18,24,30,36,42,48 frame/ 1machine
Electricity device
3phase, 200/220V, 50/60Hz.
※Step-down Toransformer will be reguired when using the machines at
the aria of Different power supply.