HOME / Product information / Industrial material winder EKTW-C-FR

Feed rollers and Yarn length control devices are installed as standard equipment. Coated threading elements and sophisticated winding device realize perfect packages free from damages. Refined and accurate tension control achieves perfect winding on versatile fibers.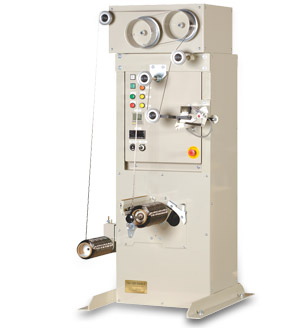 Type
EKTW-C-FR
Yarn type
Carbon fiber etc
Number of filaments
1000-24000
Unrolling speed
Max.240m/min
Winding package shape
square end cheese (0-00 E
Winding bobbin

Type

paper cone,

ID

 76ρE?E80mm
Traverse length
10inch(254mm)
Winding package
Max.250mmρE/td>
Unwinding tension

early tension

0.049-2.94N(5-300gf) than shorter

control device

dancer roller tension system
Pressure
9.8-29.4N(1000-3000gf) than shorter
Drive system
Variable speed type AC motor: 100W
Electrical device
3 phase,200/220V, 50/60HZ
※Step-down Toransformer will be reguired when using the machines at
the aria of Different power supply.