HOME / Product information / Take up winder ARK-1000D (ARK Series)

KAMITSU ARK-1000D is developed as the new generation machine for High Perfomance Fibers.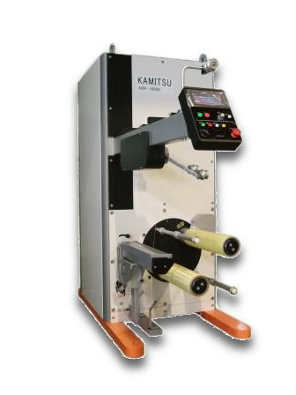 Type
ARK-1000D
Yarn type
Hight performance fibers.
Number of filaments
170dtex. - 8,000dtex.
Unrolling speed
Max.1,000m/min.
Winding package shape
Square-end..(0°00′)
Winding bobbin

Type

paper tube

SIZE

φ93mm.(ID) x φ108mm.(OD) x 215mmL or 290mmL
Traverse length
190mm or 254mm.
Winding package
Max.800mmφ
Winding weight
Max.10kg/cop.
Winding tension

early tension

30cN - 1,000cN.

control device

Dancer roller controls tension and speed.
Pressure

early tension

100-600cN/2cop(1,000-6,000gf/2cop)than shorter

control device

Compressed air.(by mean of regulator.)
Drive system
AC motor, 1.5kw. X 2sets.
Individual drive
Traverse system
Scroll cam traverse system.
Control system
Central control system through control panel.
Parameters to be Control through panel
Winding ratio, Full Package alarm.
Air pressure
0.5-0.6MPa(5-6kgf/cm2)
Power supply
3 phase 200V、50Hz/60Hz.
* Step-down Toransformer will be reguired when using the machines at
the aria of Different power supply.