HOME / Product information / SSP precision winder SSP-MV(SSP Series)

SSP winders are designed to wind various fiber(nylon, filament yarn, cotton yarn, rayon yarn, silk, polyester, etc.) in preparation for dyeing in a soft manner to the package and after the dyeing process is completed another winder then rewinds the end product in a hard way to complete the process. The special features of these machines are that they can adjust the winding pattern by property combining the traverse device with timing pulley, adjust the winding tension by use of the wing type tension device, and adjust the hardness of the package.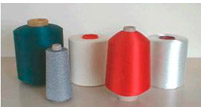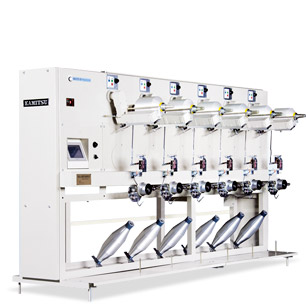 Type
SSP-MV
Yarn type
Polyester, nylon, Polyester filment
Winding Speed
Max.1200m/min.
Shape of package
square end cheese, cone
Taper end cheese, cone
0º00΄-4º20΄
Range of taper angle
10-35
Traverse length
6inch (152mm),8inch (203mm)
Size of full package
Max.200mmφ(6,8inch square end roller)
Max.175mmφ(6inch taper end roller)
Max.190mmφ(8inch taper end roller)
Motor
Introduction motor :100W
Individual drive
Machine construction
6,12,18,24,30,36,42,48 frame/ 1machine
Electricity device
3phase, 200/220V, 50/60Hz.
※Step-down Toransformer will be reguired when using the machines at
the aria of Different power supply.